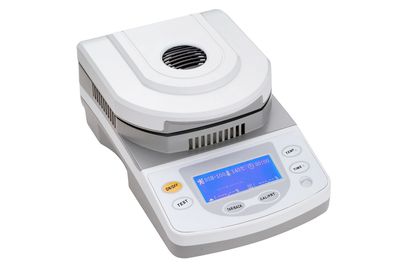 Features
LCD Display
Touch-tone chain plate makes the operation easier.
The high precision heat insulation sensor makes temperature for data acquisition reliable.
The use of halogen lamp for heating, makes test time shorter.
In the process of test ,the dry state can be directly confirmed to speculate the finish time.
It is equipped with automatic tare function ,it can measure immediately and continuously.
RS232 interface, the products can be directly connected to computer and printers.
Applications: chemical raw materials, grain, mineral, biological product, food, pharmaceutical raw materials, paper, textile raw materials and etc.